The Best Green Tea Picking Experience in Japan!
Are you ready for the best green tea picking experience in Japan? Get ready to write this on your bucket list, as this will be an experience that you won't forget! 
But how can we say with confidence that Kuraya Narusawa's green tea picking experience truly is the best? What sets it apart from the rest? 
It is one of the very few places that you can dress up in a traditional Japanese tea picking outfit and pick fresh green tea.
The staff members teach you how to put on the outfit, rather than just doing it for you, which gives you a true sense of accomplishment and ownership over the experience. 
You can enjoy fantastic views of Mt. Fuji and the Izu peninsula as you pick green tea at a high elevation.
You can feel like a local and be guided with love and warmth as the staff at Kuraya Narusawa go above and beyond to make your experience the best it can be!
After putting on the traditional tea picking outfit, you'll be guided to the tea plantations. 
Your guide will then show you which tea leaves are ideal for picking. After hearing her explanation, you can begin your harvest! 
Our Tips 💡
Bring comfortable footwear such as sneakers or durable sandals as you'll need to walk up a slight hill to reach the tea plantations.
Make use of the free lockers.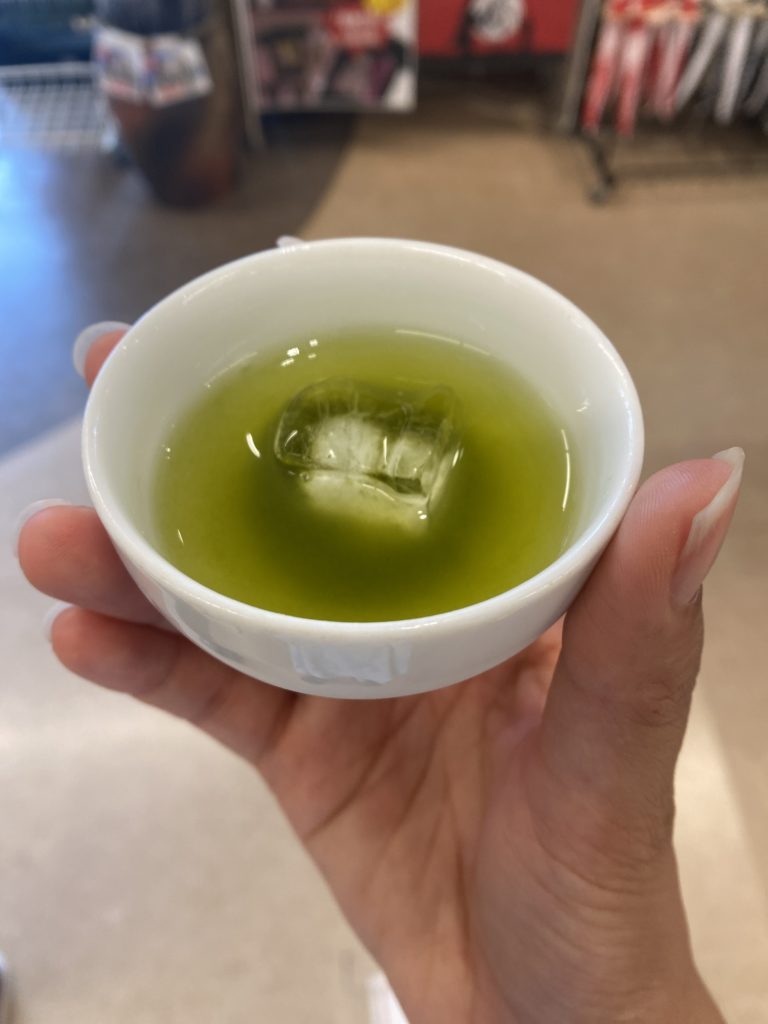 After picking tea leaves you'll be guided back to the store and given a cup of ice-cold green tea! 
What's more, is that the entire experience can all be done in just one hour! This will free up your itinerary for more fun experiences!
How to Book this Tea Picking Experience:
As all bookings and tours made directly with Kuraya Narusawa tea plantation are only available in Japanese, it may be difficult for non-Japanese speakers to organize this experience. If you are in need of assistance booking, our staff at Curious Little Bunny will be happy to organize an English-guided tea picking experience for small groups (available for groups of four people or more).
To request an English-guided tea picking experience, please comment on this article.
❤️ We hope that you enjoyed our article on "The Best Tea Picking Experience in Japan!". If this article has inspired you in any way, please support us by sharing it with your loved ones. We are so grateful for your support as it helps us bring a little extra magic into the lives of more people. When you share, you show you care. ❤️